At Fab Finds Online, we are committed to providing the best possible experience for our customers and we value your feedback. We understand that making a purchase is an important decision and that's why we want to make sure that you have all the information you need to make an informed choice. Here, you can read reviews from our customers and get a sense of the quality of our products and services. Thank you for choosing our company. We look forward to continuing to serve you!
"I couldn't possibly more impressed! I ordered a new coffee table after seeing an advertisement on Facebook. Kristen was very helpful with any questions and was quick to respond. I received my coffee table just 2 days after ordering and I absolutely love it! The prices are fantastic as well! I will definitely be ordering from here again!"
Kimberly - Ontario - 2022-01-11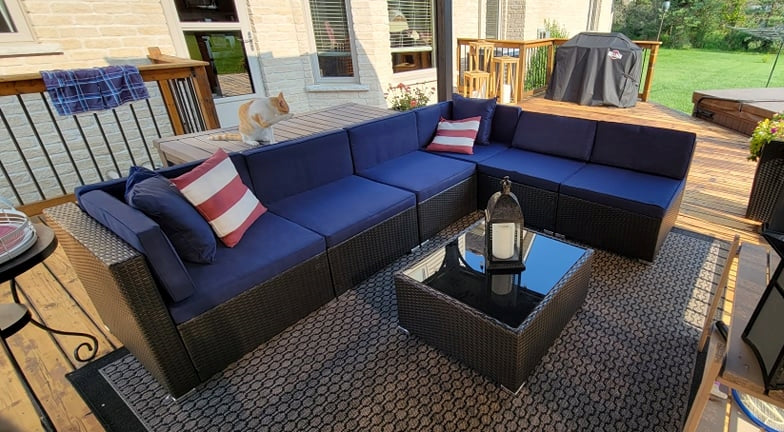 "Amazing and friendly service..extremely helpful and a pleasure to do business with :) definitely will use them again"
Caralee - Ontario - 2021-08-11
"I have my Lounger, delivered and we've already put it together - guess what.....I LOVE IT!!!"
Carol - Quebec - 2021-04-20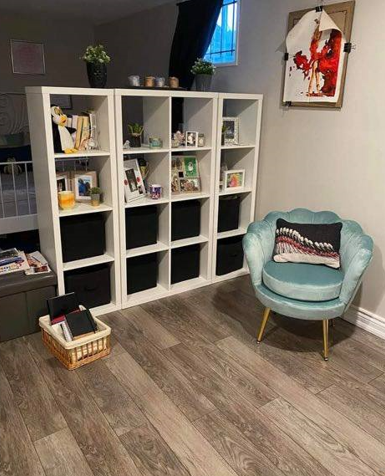 "Chair arrived this morning! I love it so much! Thank you for everything! Incredible service!"
⭐⭐⭐⭐⭐
Aly - Ontario - 2021-02-09
"Arrived today. Beautiful! Rating done! Great buying with you!!!!"
⭐⭐⭐⭐⭐
Lori - Manitoba - 2021-11
"Received today, I love it!"
Colin - Manitoba - 2021-11-09
"I have been meaning to share this! I am so happy with the shoe rack and as you can see there's still so much space! Thanks very much"
Sam - Ontario - 2021-05
"Thank you for your prompt reply! Will definitely recommend you to friends & family."
Stephanie - Alberta - 2021-05-06
"We have it at our trailer. Decided to keep the pieces in 2 separate sections for now but it's very versatile so that's great and the size was perfect for the space. Thanks for a great experience. I was a little nervous ordering online through marketplace but I checked out your website and saw your great reviews. Glad it worked out. Thanks again I will keep your company in mind for future purchases."
Julie - Ontario - 2021-08
"Just a great place to go shopping. Sharon was prompt in answering any questions I had, free UPS delivery. Product was exactly how they described it. Best of all,they don't inundate you with emails. You know like that other place. Thank you. 5 stars."
⭐⭐⭐⭐⭐
Dan - Alberta - 2022-04-08
"I have to say that your site is by far the easiest to use ….. and it is consistent across the site regarding information, cost etc…. It was fun to read about your company and the people involved……I hope you have good Sales in year 2! Thank you so much. I will share with my sons and my friends."
Bev - British Columbia - 2022-03-20
"I am very impressed with your customer service ... and the products (so far) are an excellent value. The (piano) bench assembled easily, is very comfortable and works very well as our hall bench seat.
We are very pleased to have found your site (through Kristen's advertising platform) and as a result, you have become one of our on-line sites for shopping 😊."
Robert - Ontario - 2021-11-01
"Thank you very much! You have very great customer service, easy transaction, and fair pricing! I have given you 5 stars as a seller for good communication, easy transaction, quick replies and punctuality! Thank you again!"
⭐⭐⭐⭐⭐
Jackie - Ontario - 2021-04-20
"Hi Susan..received the items 2 hours ago. Thank you very much. Delivery time is very quick as I anticipated. It's been a great experience shopping and customer service! Phenomenal🥰"
⭐⭐⭐⭐⭐
Josefina - Ontario - 2021-04-10
"Firstly I received the greenhouse yesterday, which I thought was amazingly quick, especially in these difficult transportation times. I assembled the greenhouse and it is exactly as advertised."
⭐⭐⭐⭐⭐
Brad - British Columbia - 2021-12